Balloon printing
Balloon printing
Filter Products
Displaying products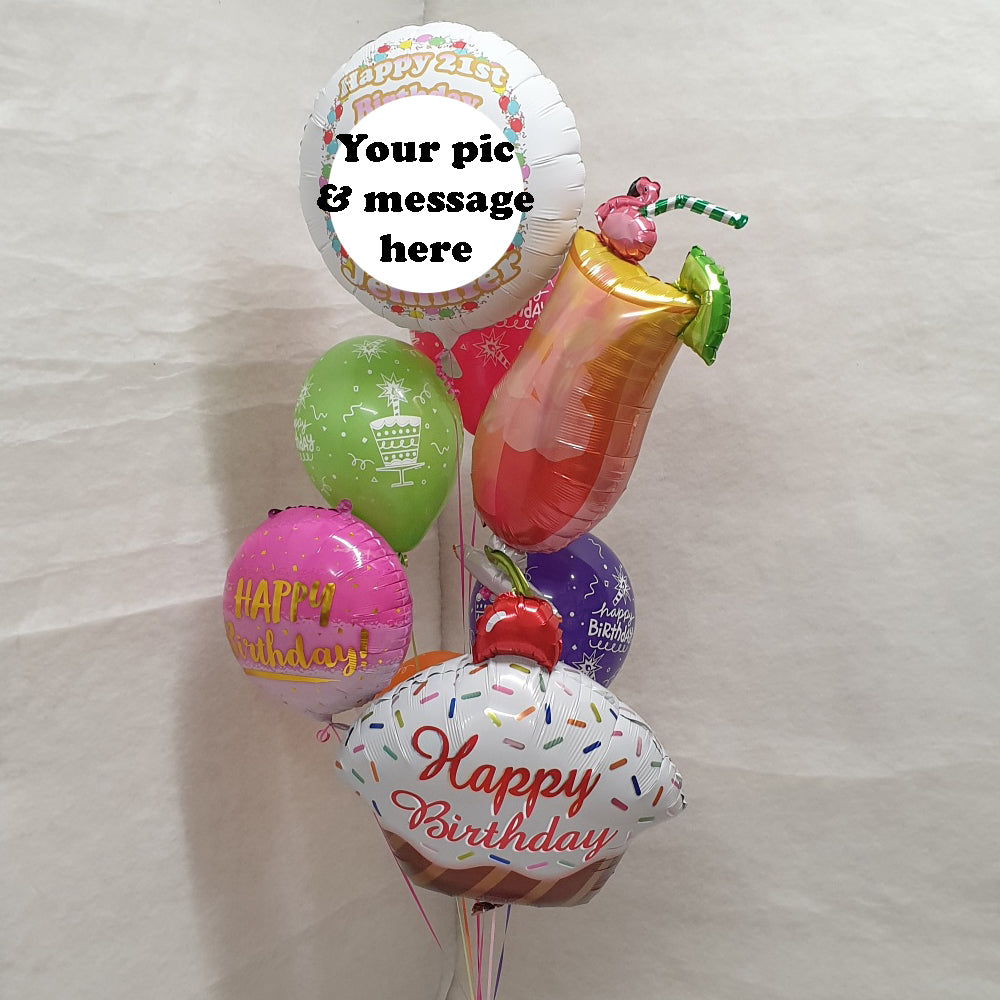 Reference Bouquet 016, 
22" foil photo balloon,
Large foil cake balloon,
3 x 18" foil balloons,
4 x 12" latex balloons, 
Weighted on a decorative foil balloon weight,

 



All balloon bouquets have an inflation life span of approx. 5-7 days

As this includes a bespoke printed balloon this bouquet should not be ordered for next day delivery as we may not be able to print the balloon in time
After placing an order please email your photo and message to info@barryballoons.ie quoting your order number
We will try do make the bouquet exactly as you see it/request it. Occasionally some balloons will have faults and we will need to exchange this for a similar balloon design.
Send your special gift balloon bouquet today!